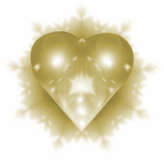 Dear Heart: It is with great blessings and joy that we address you in this mannerism. We have come here to share ourselves on your journey. For many years we have been coming through to the one who owns this site, Cathy. She is indeed a blessed soul upon this universal plane and it is by no accident that she is now reaching out to you on behalf of your angels to address you and to allow you to indeed "experience the essence of who you are".
Dear Hearts we have created Services that are available on this site by which you may address and receive a personal answer from Cathy.
Available Services:
Email Angel Reading w/one question – $35
Dear Heart Angel Readings consist of you emailing Cathy with one question. She will respond to your email address with an answer communicated from your angels.
Angel Reading via telephone 45 – 60 min – $150 | $35 for every 15 minutes past the hours.
Angel Reading consist of you contacting Cathy either via email or by calling 623-363-2746 to set an appointment time by which you and Cathy will come together over the telephone. There will be messages from your Angels and Spirit Guides. You will have opportunity to ask questions and receive Divine Guidance from the Angels.
Remote Reiki Session 45 – 60 min – $150 | $35 for every 15 minutes past the hours.
Reiki is an energy healing that can be done on the body or off. You would contact Cathy and set an appointed time that you would like for her to send Reiki remote. Remote Reiki is usually done in situations of a health challenge or when you are working on trying to bring in a new energy for you, perhaps a job interview etc. A session can last anywhere from 45 – 60 minutes.
Coaching Session via telephone 45 – 60 min. – $150 | $35 for every 15 minutes past the hours.
This are sessions that are via telephone at an established time, usually once a week, whereby you the client determine an area(s) that you would like to work on in your life to transform your life. Such as, career, relationships, abundance. Each session is approximately 45 – 60 minutes. Coaching Sessions are set for one month at a time. These sessions are paid for in advance, i.e. one month at a discounted rate of $500 a month. A month long commitment allows you to have ample opportunity in a safe environment to make pivotal changes in your life.
Contact Cathy by calling 623-363-2746 to schedule your appointment

Angel Blessings


Cathy